Nanoadditived Ti powder for AM: From Research to Pilot Production and Supply
NANOTUN3D project
The NANOTUN3D project devised a workflow for the production of AM parts with a new Titanium (Ti) nanoadditived alloy, with improved properties. By adding nanoparticles (NPs) to metal matrixes, the whole life cycle of the NANOTUN3D material has been designed with AM processability in mind: (i) industrial powder production, (ii) well-known AM technologies (EBM, Electron Beam Melting  and SLM, Laser Based Melting), (iii) usual post-processing, (iv) protocols to start qualification/certification of material and process, as well as (v) a complete Health, Safety, and Environmental (HSE) risk assessment.
This project was approved and received funding from the European Union´s Horizon 2020 Programme for Research and Innovation, (call for "Nanotechnologies, Materials and Advanced Production") under Grant Agreement n.º 685952.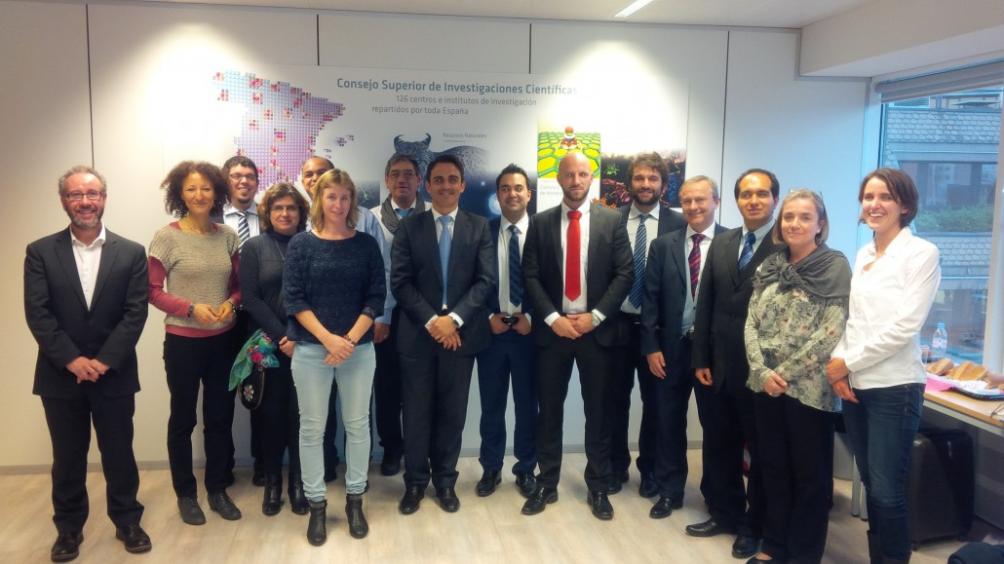 Coordinated by AIDIMME (Technology Institute, E), the NANOTUN3D consortium fully represents the novel value chain for the production of the new parts: UPV (University, E) and LAURENTIA Technologies (NP producer, E) work in the NP systems design and production; CEIT (Technology Center, E), ZOZ (Powder metallurgy equipment manufacturer, D), and TLS Technik (Powder producer, D) cover the research, mixing, consolidation, and production of metal powder; AIDIMME and TWI (Technology Institute, GB) are experts in Metal AM technology; APR (Components and operations for Aero applications, IT) deals with post-processes, and VITO (Technology Center, B) sets up a HSE system for the NP-intensive value chain.
Four years later the project not only has developed all technological processes included in the workflow (NP systems production, powder mixing and consolidation, atomization, AM processing and post-processing, quality, HSE assurance), but is currently able to produce material on the range of hundreds kg per batch, perfectly suitable for AM production.
New process, new properties
Widespread Metal AM technologies use metal powder as raw material. The challenge of the project was to achieve a NP distribution in this powder which in its turn did allow its processability by these AM processes: EBM and SLM. A Ti alloy (Ti64) base was used, and has been able to be processed, producing parts which showed improved properties over those of the standard Ti. Industrial-like processes -under specific conditions- are used throughout the workflow, ensuring the applicability of the approach while integrally managing all the risks connected to the use of NP in a already safety intensive environment such as powder metallurgy.
The initial evaluation of the produced parts show that the initial objectives were realistic, since mechanical properties show relevant improvements over conventionally machined elements (huge material and weight savings depending on topological optimisation), and even on their AM counterparts (mechanical properties clearly surpass those specified in ASTM F2924-14).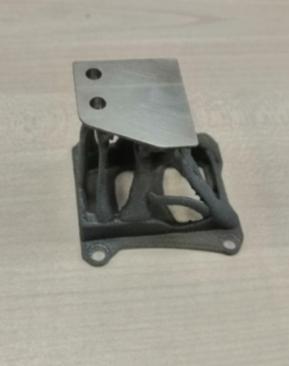 A novel supply chain
The production capability of the NANOTUN3D process is well beyond the laboratory scale. This has been achieved by means of the set up of a series of pilot production facilities dealing with all steps of the NANOTUN3D manufacturing method.
1.- Production of NPs: LAURENTIA Technologies
Synthesis of both the NPs and of the core-shell systems by sol-gel formulation and dispersion. Design of the NP system by UPV.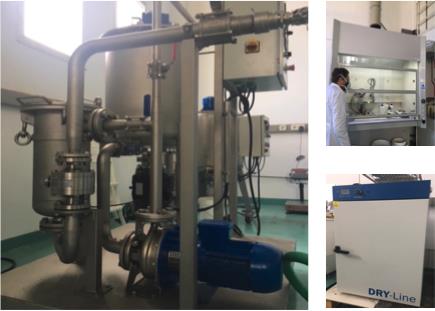 2.- Production of mixed Ti-MMNCs and EIGA ingot bars of Ti-MMNCs: ZOZ and CEIT
Mixing and consolidation of a core-shell system with the metal matrix in inert atmosphere. Handling and transfer to vessels and HIP (hot isostatic pressure) canisters.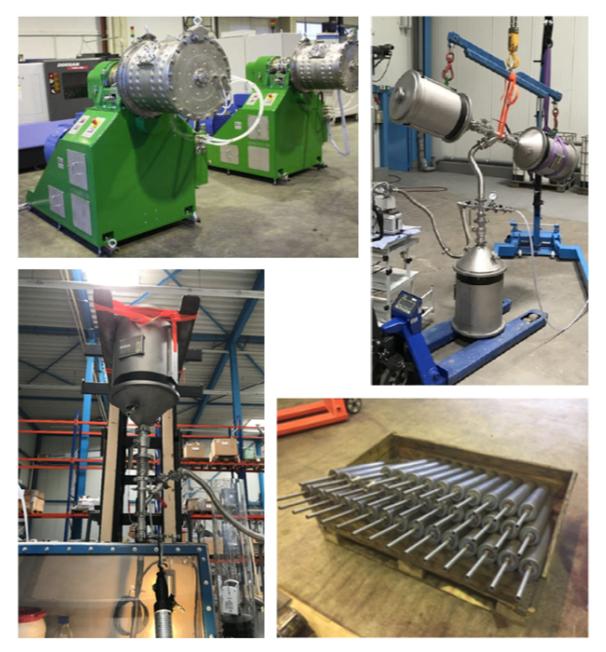 3.-Production of atomized powders Ti-MMNCs by EIGA: TLS Technik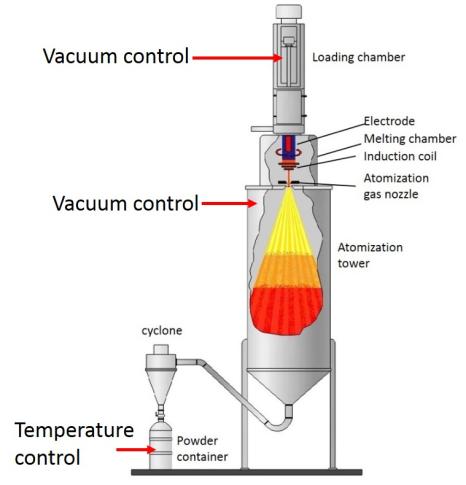 4.-Production of atomized MMNCs by VIGA to lab scale: CEIT
Direct production of Ti-MMNCs powder by direct collision with gas atomisation flow. Only tested at lab scale.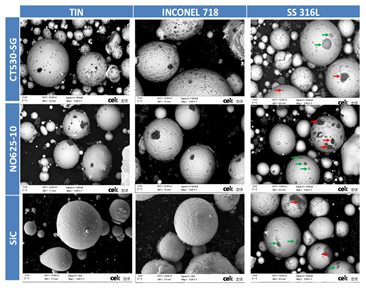 5.- Production of melted Ti-MMNCs by SLM: TWI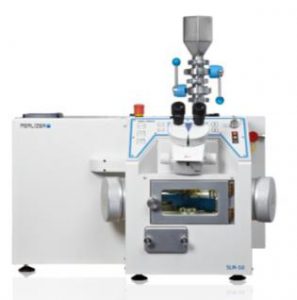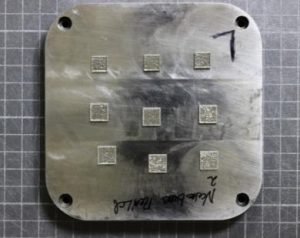 6.- Production of melted Ti-MMNCs by EBM: AIDIMME
Installed the infrastructure for working safely based on HSE guidelines provided by VITO.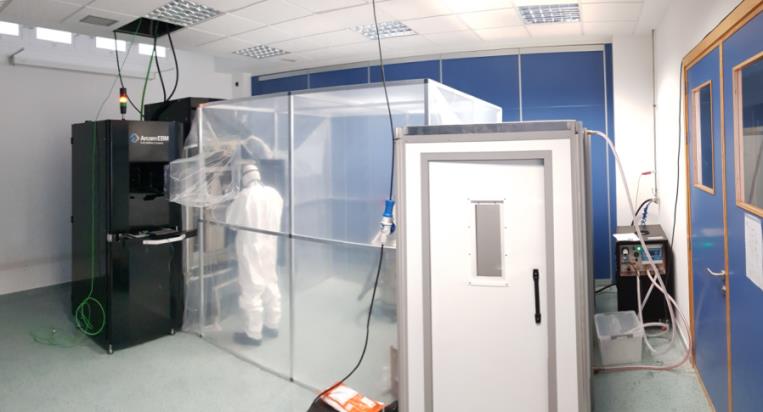 7.- Machining and heat treatment workshop of Ti-MMNCs melted by SLM and EBM: APR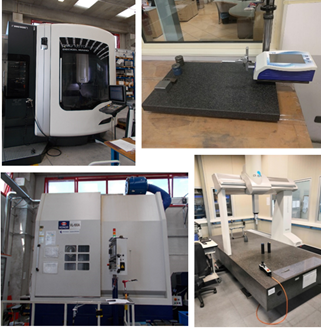 8.- Assessment of the HSE impact of different NPs into the supply-chain of Ti-MMNCs for being processed by AM (SLM and EBM: VITO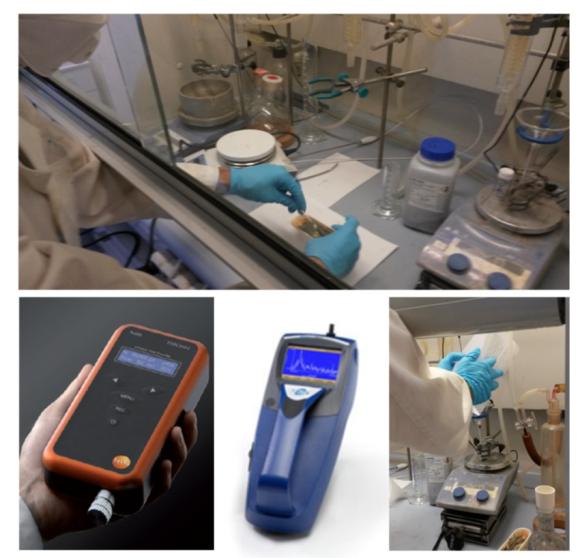 These pilot facilities not only play their role within the NANOTUN3D workflow, they are open to respond rapidly and with simple contracting mechanisms to other industry needs in the area of nanotechnology and advanced material technologies, therefore facilitating and accelerating the development of new products for a faster market entry, and contributing to help create new business, jobs, and growth across Europe.
This NANOTUN3D value chain has thus leveraged technological research into product demonstration, additionally creating a sustainable ecosystem beyond the NANOTUN3D Ti64-based Material.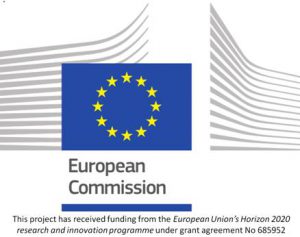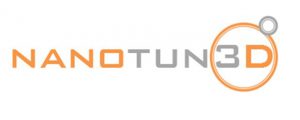 Para más información contacte con AIDIMME.
NANOTUN3D – DEVELOPMENT OF THE COMPLETE WORKFLOW FOR PRODUCING AND USING A NOVEL NANOMODIFIED TI-BASED ALLOY FOR ADDITIVE MANUFACTURING IN SPECIAL APPLICATIONS
---
Contacto: Luís Portolés. MERCADOS ESTRATÉGICOS AIDIMME.